9 Social Media Growth Hacks Your Business Needs in 2019
We're almost halfway through 2019, and if you haven't already taken a good look at your social media strategy, now is definitely the time. And never fear if you're feeling behind — or if you're lacking a strategy altogether. Today's post is filled with social media growth hacks to help propel your franchise to the next level for the remainder of the year.
Growth Hack #1: Post and Boost Local Content
This isn't the first time we've talked about posting local content. Your franchise location absolutely needs to be posting local photos and videos if you want to grow. Photos of behind-the-scenes activities and events, office parties, employee spotlights, customer testimonials, and product or service highlights or how-tos are all examples of local content.

This type of content out-performs corporate content and will help you gain more engagements and followers. As your following grows, expand your reach even more by boosting content to get it in front of more eyes. Even a modest budget will help you reach more of your target audience, driving traffic and sales to your location.

Growth Hack #2: Empower Your Employees
Employee advocacy is a huge part of social media today, as more and more employees take to social to post photos about their employers. It's the kind of user-generated content that gives your brand social proof and builds trust with your audience. It also creates the kind of local content you need to boost engagements and follows.

To help encourage employee advocacy, for example, our Rallio mobile app allows users to give employees limited access to their social pages. They can simply upload photos, and then caption them and post to their social pages. We include a release form that travels with each photo so that any featured subject can sign off on the use of the photo.

Growth Hack #3: Study Your Analytics
You have to know what's working and what's not in order to create more of the kind of content your audience wants to see. Taking a microscope to your analytics pulled in from your social platforms and those displayed on your Rallio dashboard will help you continue to fine-tune your content as well as the audience you're reaching through boosted ads.

Sometimes, something as simple as changing your call to action in a caption and in your boosted ads is enough to change your results for the better. Or maybe you play around with the time of day your posts go out so you can schedule them at more optimal times and days, when your audience is most likely to be online.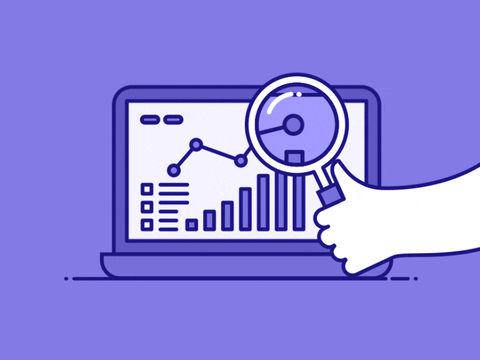 Growth Hack #4: Go Live
Even the most mundane events can become exciting when you go live with them on Facebook or Instagram. Are you unboxing a new product? Have a big announcement to make? Going live gives you a platform to tell your audience all about it. Invite questions and comments, and get interactive with your customers. You can also simply post videos, which many people prefer over text content, either via native videos or by uploading to YouTube and then sharing those assets to your social pages.

If you're feeling camera-shy, recruit an outgoing employee to go live for you! As mentioned in #2, empowering employees to be brand advocates is a great way to build trust, and many employees will love the opportunity to be in the spotlight. Just make sure that employee is knowledgeable and prepared before going live!

Growth Hack #5: Make It About Them, Not You
The majority of the time, your social media should be just that: social. Avoid being overly promotional, and instead make your posts about your audience. If it informs and/or entertains, you're in good shape! If it sells, you're probably going to drive customers away.

There are a few exceptions — say, if you're running a contest or a giveaway, or if you have a great promotion that will benefit your audience. In that case, keep the social aspect of your content by inviting users to like, share and comment on your posts. For example, for a BOGO, offer, you could say, "Tag a friend who would love to get a free burger with you." Always look for creative ways to present your offers that allow them to still feel social and personable rather than salesy.

Growth Hack #6: Respond to Your Online Reviews and Engagements
Have you ever left a review about a brand and not gotten a response? Kinda makes you not want to buy from them anymore, right? Whether a review is positive or negative, it's imperative that you respond to all of them. It demonstrates good customer service and accountability, and it makes your customers feel like you value them. The same is true if a customer comments on a post or asks a question.

If you don't already have a system in place to respond to your customers online, make it a priority.

Growth Hack #7: Employ Facebook Messenger
Facebook Messenger has come a long way in recent years. It's no longer simply an inbox/outbox for conversations; brands are now using them to promote special offers, pre-screen job candidates, answer questions via customized bots, and handle a lot of the heavy social lifting for them.

Growth Hack #8: Snoop on Your Competitors
Check out your competitors' social pages to see what they're doing, what's working and the type of audience they're engaging with. This strategy works well on Instagram and Twitter, where you can easily click on their Followers tab to see who's following.

Growth Hack #9: Always Evolve
There's a danger in stagnation. Don't get so comfortable with your current strategy that you fail to see what might need tweaking or anything you can do more of. Give yourself a solid month or two to get comfortable with implementing the strategies above, but then re-examine your strategy to identify opportunities to improve.

---
What are some other social media growth hacks you've tried and recommend? Let us know in the comments. As always, we're available here at Rallio for all your franchise social media needs.