3 Major Forces Shaping Social Media Marketing for Franchises — and What to Do About It
The changes brought about by the pandemic have been felt universally — and franchise organizations everywhere have had to pivot, adjust and change with the times. Social media marketing for franchises has become more important than ever.
Those businesses that haven't embraced social media marketing are either lagging behind those that have — or, worse, closing their doors altogether.
On the up side, the pandemic has opened up doors of opportunity for franchises and small businesses. As we discuss in a recent webinar produced for the International Franchise Professionals Group (IFPG), a membership organization for franchise professionals, three major forces have come into play. Our Vice President of Business Development, Ryan Hicks, delved into a discussion of these three forces as they relate social media marketing for franchises.
Below, we've recapped the key points that Hicks addresses, plus our best practices for tackling social media marketing for franchises. We recommend putting these tips into play in order to set yourself up for success moving forward.
Read more: The Best Social Media Tips, Straight From Social Media Strategists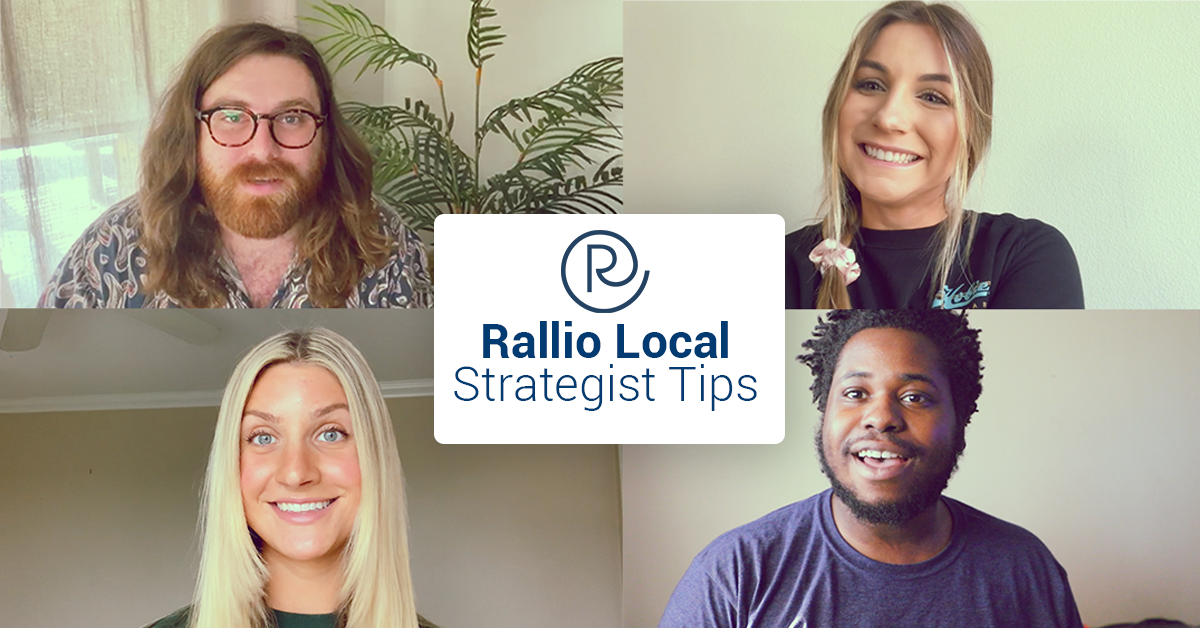 Force #1: Economics
As we know, 2020 has been a volatile year, full of uncertainty. While some sectors have experienced gains, others have struggled to keep their heads above water.
Unquestionably, economics are influencing social media marketing for franchises, either for better or worse. The initial knee-jerk reaction for some businesses was to slash their marketing and advertising budgets.
"But what brands are realizing is they need true connection with their communities to survive, and I mean that in every sense of the word," explains Hicks, who is also a Certified Franchise Professional (CFE) with over a decade experience in the franchise sector, as well as host of the MODRN Business podcast.
Key takeaway: Rather than cut marketing and advertising, franchises should consider ramping up those budgets.
Force #2: Social Influences
We've seen everything from virtual baby showers and weddings to drive-by birthdays and graduations in 2020. In the absence of in-person experiences, people have had to turn to online events.
If you've been invited to a Zoom event or a socially distanced celebration in 2020, then you know what we're talking about. The trend has taken hold in business, too. Curbside pickup, online ordering, delivery, and contactless ordering and pickup are now an essential part of doing business today.
Key takeaway: Connecting with your customers online and shifting the way you do business gives you an opportunity to survive and thrive.
Force #3: Technology
As a natural extension of these shifts in online behavior, we've seen engagement explode on social media. Not only are we using online platforms to take the place of in-person events, but we're also using them to communicate with one another and stay up-to-date.
By embracing technology and social media platforms, businesses are able to communicate about new, safe ordering options and stay in front of customers.
"Brands that did not used to consider social media as a worthy marketing channel before this pandemic have realized that may have been a mistake in the past," says Hicks. Using technology to communicate with customers ensures you stay top-of-mind in a time when you could easily drown in a sea of competitors.
Key takeaway: It's more important than ever to stay in front of customers. Technology is a huge driver of social media marketing for franchises.
Read more: How's Your Customer Response Time? 6 Simple Ways to Step It Up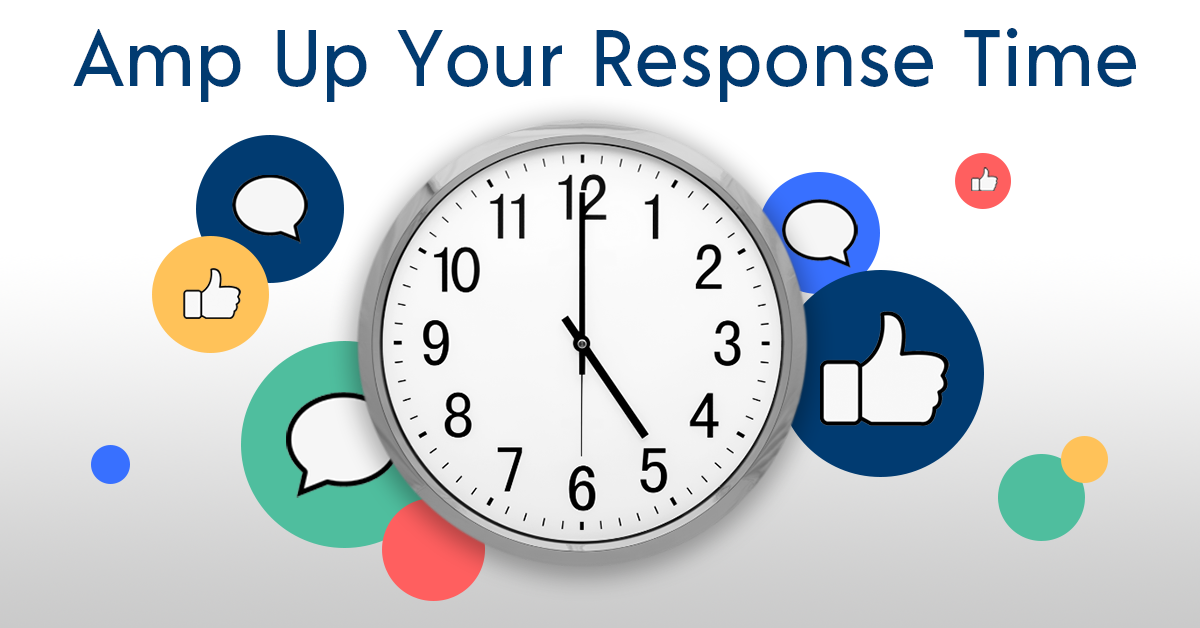 Best Practices in Social Media Marketing for Franchises
Respond to all your online reviews
One of the biggest mistakes we see franchisors and franchisees make is not responding to every online review, says Hicks. While they might reply to the one- and two-star reviews, they're not always getting back to customers who leave glowing reviews. Those are missed opportunities.
Consider the following stats:
86% of consumers read online reviews for local businesses

89% of consumers read businesses' responses to online reviews

85% of consumers think reviews older than three months are no longer relevant
Not only will responding to all reviews improve your online reputation, but it can also potentially improve your local SEO. To streamline the process, consider using a solution like the Rallio Dashboard to pull in all your reviews in one place. With Rallio, you can respond to Facebook and Google reviews without having to leave the platform and log in somewhere else.
Respond to all your social media comments and messages every day
Just as you should be responding to all your online reviews, the same is true of any comments, direct messages and other engagements on your social media pages. If you're not paying attention and getting back to customers, it'll look like you're ignoring them.
You also risk missing customer service inquiries, potential leads and sales opportunities. If you don't get back to them, they're going to move along and never come back. And if they raise a customer service issue and you don't respond, they're going to be angry — maybe even take to an online review to air their concerns.
Moreover, Hicks adds, the algorithms on social media platforms are paying attention to your response times and engagements. How quickly are you getting back to your followers? Are you even getting back to them at all? The social media wizards behind the curtain are paying attention, even if you're not.
"If you have people trying to engage with you and you're not even responding, that's a problem," warns Hicks.
If you don't have time to dedicate to social media marketing for franchises, you're not alone. When you're busy running your business, social media may fall to the bottom of your to-do list. You can either assign the task to someone on your team, or outsource to a third party like Rallio. In addition to social media marketing services for franchises, we have an all-in-one Dashboard to help you view and respond to all your comments and messages.
Read more: Should You Outsource Your Small-Business Social Media? 4 Compelling Reasons It Makes Sense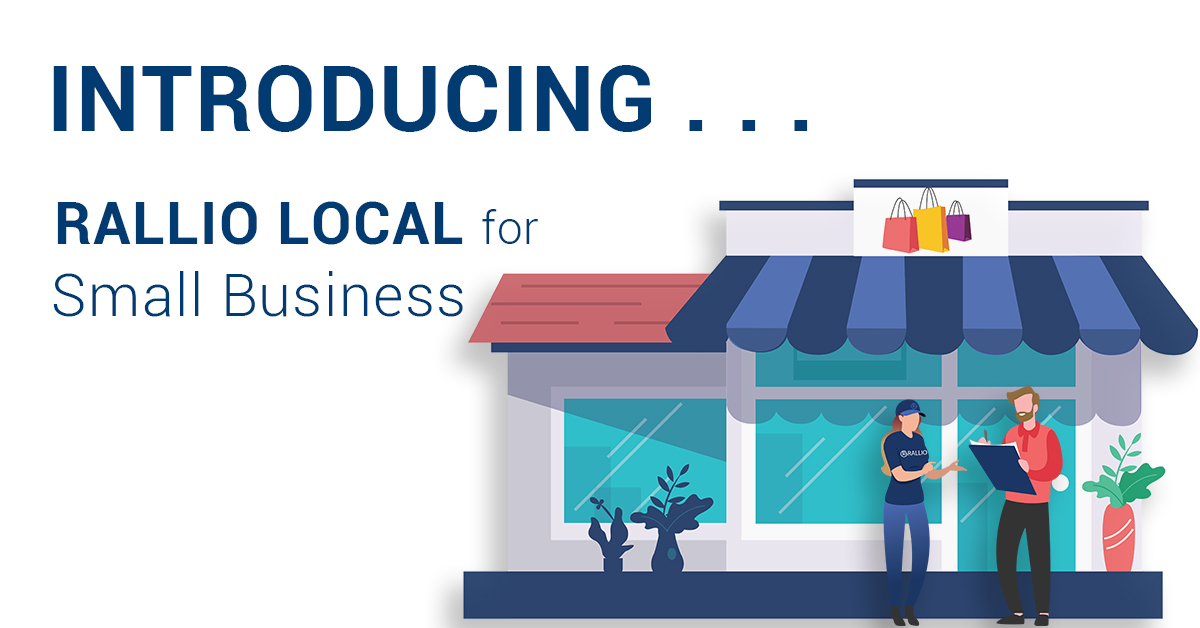 Craft your own custom local content three times a week
Most franchise brands have at least a cadence of corporate content getting syndicated across the brand, notes Hicks. This is the "bread and butter," if you will — the professional, branded content produced at the corporate level.
You need this kind of content as a franchisee to help identify you as a part of the brand. If someone comes across one of these posts on your local page, they'll be able to trust that you're a legitimate business.
At the same time, this isn't the only thing you should be publishing. Successful social media marketing for franchises includes content that isn't "overproduced." It's authentic and local, with real pictures and videos of team members, customers and the local community.
"So wait," you're thinking. "I can't just rely on corporate to handle my social media marketing?" For franchises, this is a common question.
And we get it. It's a lot to handle. Again, Rallio has a team of Social Strategists who can help create, post and caption your content. Many of our clients also receive weekly emails with content ideas if they've opted in for that service.
If you want to give posting a try yourself, here are a few ideas of what to post:
"Before and after" photos, if it makes sense for your business.

Team or customer testimonials. Try Canva.com for free graphic design tools.

Pictures or videos of your product or service in action.

Partner shoutouts: What partners work with you and why?

Your work with the local community. Document any photos showing how you support local businesses, nonprofits, schools or other groups.

How-to videos. What knowledge do you have that your clients do not?

How does your product or service make your clients feel? How can you show that?

Networking events, even if virtual.
Boost your posts at least once per week
As you're posting local content, boost this content at least once a week to see even greater results. Even on a modest budget of $5 a week or more, you can begin to target your local audience and people who aren't already connected with you.
If you're taking the steps above, you should start to see massive growth on social media. According to our research, people who followed these tips tended to:
Rank an average of 2.68 spots higher in Google search

Receive 53% more online reviews

Produce 25% more website traffic from social

Generate 4 times more leads from social each month
Bonus tip: Solve the content problem through crowdsourcing
Rallio has still other tools and services to help business owners organize and manage social media marketing for franchises. We can also help you activate and incentivize employees and customers to post images from your business. In this way, you can "crowdsource" your social media and create a much richer user experience for anyone visiting your page.
As an Entrepreneur Top Franchise Supplier for three years running and an Inc.com 5000 fastest-growing company, Rallio is prepared to handle social media marketing for franchises — from corporate down to the location level. Feel free to reach out to Hicks directly via ryanh@rallio.com, or head over to rallio.com to explore our full suite of services.
To tune in to the full IFPG, webinar, click here, or visit ifpg.org to learn more about membership.