8 Reasons You Need One Social Media Marketing Provider
Let's face it: Social media can be daunting for businesses. And trying to keep up with all of its changes is challenging — especially when you're also running a business! To make matters worse, you might have a lot of different people from different agencies working on your social media marketing, and it's causing confusion, mistakes and frustration. Below, we share eight reasons you need one social media marketing provider for all of your social media marketing needs — and why Rallio is the solution of choice for top franchise brands.
1. Consistent Brand Message
Consistency is key when it comes to your brand message, and a single provider can ensure this consistency. When you have one social media marketing provider, you create continuity and control for the brand.
When you have multiple social media marketing providers, it is quite possible that they will have different ideas regarding the brand image or what type of content to release. This can lead to inconsistencies in the brand message and cause confusion among your customers.
2. No Agency Chaos
The ability to manage social media and digital marketing activities for multiple offices is a key component of any successful multi-location campaign. And it's even more important when it comes to social media, because of the sheer volume of accounts that need to be managed.
At Rallio, we work with clients who have hundreds or thousands of locations. With so many franchisees, they typically need a way to syndicate content from the top down and engage their owners in the social media marketing process. They also want a better way to monitor their data and roll-up analytics across all locations, so they can make smart business decisions and replicate successes that will benefit the entire system. Keeping everything under one roof at Rallio ensures everyone is aligned.
3. Tier-1 Training and Support
Rallio support will typically become the first level of contact for any questions related to the platform or their Rallio Local services. Because we provide both the technology and the team for our clients' social media marketing needs, it eliminates the middle person. This way, support questions get handled internally in minutes rather than forwarded to an agency, causing delays and confusion. 
Related: Top 4 Benefits of Using a Social Media Management Platform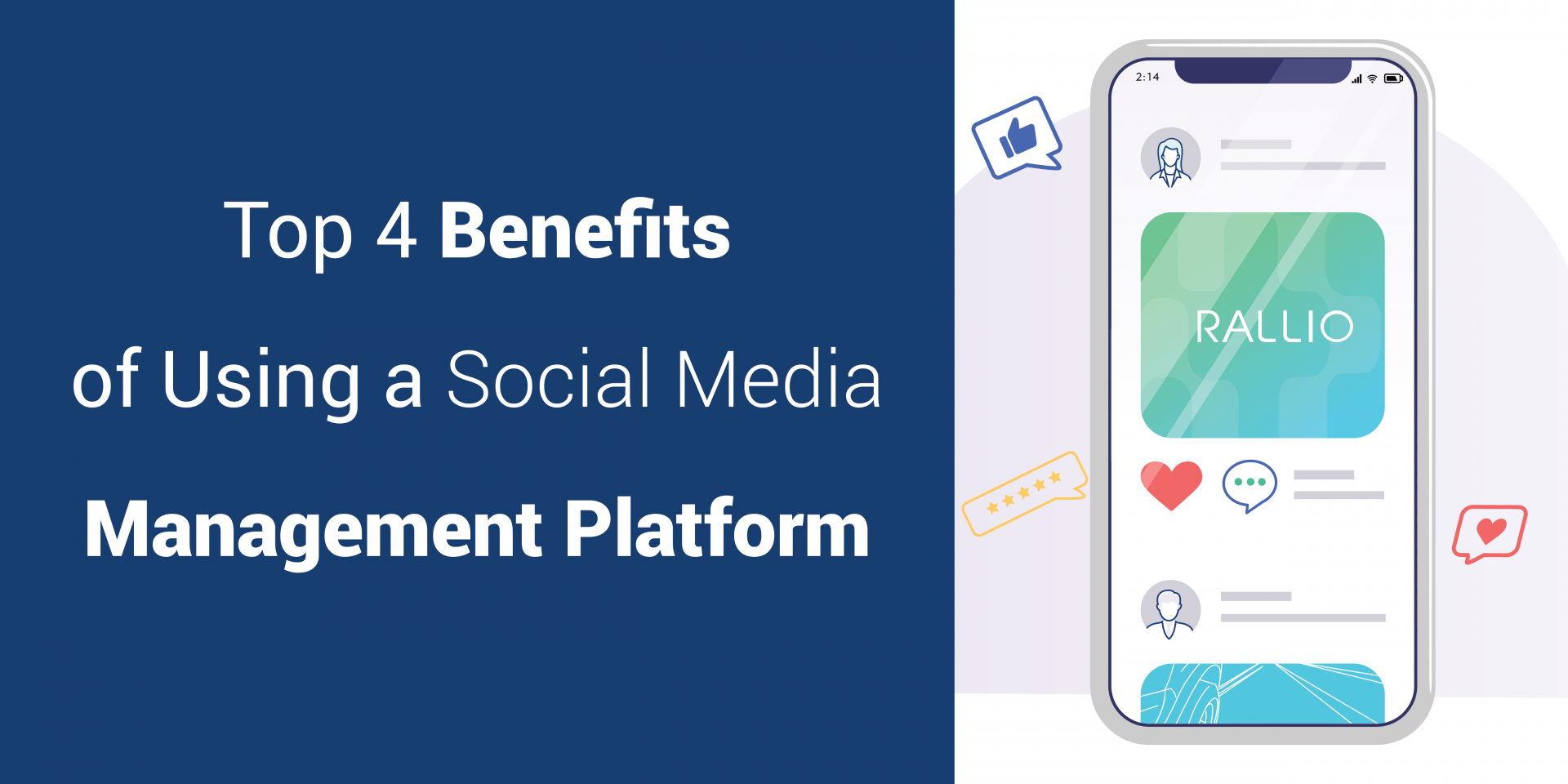 4. No Setup Required
Because the Rallio technology is already set up, the onboarding process is streamlined and quick, entailing meet-n-greets, strategy calls and training videos to get owners up and running. 
For many clients, this is where they can sit back and let Rallio take it from there. However, the platform also allows owners to have full control over their social media presence as well. They can monitor performance, approve posts in real time, and write their own content as needed.
5. Volume Discount Pricing
Rallio Local provides franchises with top-tier social agency work at a fraction of the cost to them due to volume pricing from brand-wide adoption. It's a scalable solution that helps franchises:
Create authentic, effective and engaging local social media content

Simplify online review responses and reputation management

Manage and engage their audiences on social media, including review sites and local directory listings

Create advertising campaigns with best practices baked in
6. Minimizes Corporate Efforts
Rallio Local will use the digital brand assets that are already provided by Corporate in the Rallio platform. This process is much more efficient than working with multiple agencies, which typically put additional demands on the Corporate team to supply the same assets to each of them. 
This demand can become quite substantial when you're working with numerous agencies. Further, Corporate can easily approve locally generated content with a click within Rallio, rather than via a different method with each agency. 
7. Integrated Mobile App
With the image library in the Rallio mobile app, franchisees are able to upload images and easily send them for approval. The Rallio Local team uses the approved images to create and boost highly engaging approved local content. Locations also have the ability to activate employees as brand ambassadors and expand their use of user-generated content. Plus, local images roll all the way up to Corporate, too!
8. Legal Protection
With the liability digital release form in the mobile app, franchisees can capture mobile images of employees and customers with a proper digital release form in order to use them risk-free on social media. The app provides a form for a digital signature in the moment. Most agencies that create local content do so with risk, as images captured often don't provide proper release and publishing rights. 
Choose the Top Social Media Marketing Provider
Many franchise systems make the mistake of using multiple social media marketing providers for their business. Instead, we recommend going with a full-service provider like Rallio that offers a wide array of services, including social media management, strategy and content creation. Plus, our platform plugs into your current workflow and provides an assortment of tools to customize your approach to social media marketing.
Choosing a single provider streamlines the process, avoids major headaches, and makes your overall marketing strategy more comprehensive, effective and efficient. To find out more, head over to rallio.com or send us an email at sales@rallio.com.
Related: Case Study: Why Localized Social Media Matters