How to Spring-Clean Your Social Media Marketing Strategy
In between scrubbing your baseboards and organizing your junk drawers this spring, remember to dust off your social media marketing strategy, too. Tidying up your accounts will help ensure your online profiles are working overtime to generate leads and build relationships through daily engagement. The alternative — ignoring your social media — could leave you with minimal impact and even tarnish your online reputation.
When you don't pay attention to your social media pages, they tend to accumulate digital "dust" in the same way your windows accumulate dirt. You may notice from time to time that the glass looks a little dirty, but you figure you'll get to it tomorrow — and then tomorrow turns into next month … turns into next year. 
Eventually, you have to either close the blinds and hope no one notices, or tackle the project and get those windows sparkling again.
Make it a priority to give your accounts a thorough vetting, not only in the spring, but on a regular basis. The following checklist will help you prioritize your "spring cleaning" duties across the platforms, polish up your social media marketing strategy and delegate anything you want to get off your plate.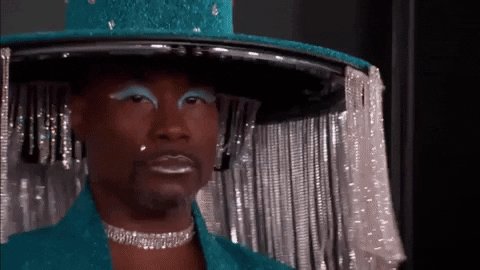 Update Your Profile and Cover Photos
If your brand's logo, marketing colors or other visual elements have changed, you want your imagery to reflect your most up-to-date branding. That picture of you with your dog might have worked when you were first getting started, but as a business, it's important that you distinguish your business pages from your personal pages.
Make sure the image is high-resolution, and keep it consistent across all your social media pages. It's much easier for people to identify you across networks if the picture is clear and looks the same from one platform to the next.
Complete Your Profile
Fill in and update all the fields on your profiles so you have complete, accurate information for all to see. Store hours, address, phone number and other important details help customers find you across the web. When it's incomplete or inaccurate, you might not show up in search results, or it could result in confusion as to your most accurate information.
Tip: Rallio's Business Listings feature lets you easily change your business information to update all your directory listings on the web at once. This service is a major asset for companies that need to update information or add holiday hours and quickly communicate the changes to Google, Google Maps, Yelp and other online directories. 
Post Local Content Regularly
Location-specific images and videos tell a brand story in ways that stock images and "corporate" posts cannot. Feature the people, products and services you provide in authentic ways, and people will be more drawn to your business. 
Better yet, incentivize employees and microinfluencers to post on your behalf. According to Social Media Today, 90 percent of consumers say user-generated content influences their buying decisions more than email campaigns and search engine results. Basically, if someone else promotes your brand, it's seen as trustworthy. When you promote yourself, you may be ignored. 
Note that videos, in particular, should be an integral part of your social media marketing strategy. Social Media Today also reports that videos generate 1,200 percent more shares than text and images combined.
Lastly, make sure you respond to your online engagements and reviews. Comment back when people react to your posts. Reply to your reviews, both negative and positive, to provide the best customer service on your social media — a channel that has become a major source of customer service inquiries.
Complete Your Bio
You only have nanoseconds, at best, to grab people's attention on social media. A unique bio is one way you can pique their interest and get them to click over to your page. Plus, when you optimize your bio for search by including your industry-specific keywords, you can attract more online traffic. Keep the following points in mind:
Complete all sections of the bio

so users can get as much information as possible about you. You can also use your bio to cross-market yourself in many cases. For example, on Instagram, you can include a link to your website or any URL of your choosing. 

Adjust your bio for each platform.

Each one is slightly different not only in the audience type, but also in the information to be included in the bio.

Be creative and let your personality shine.

Don't be just another boring bio that no one wants to read. For inspiration, refer to

Wendy's Twitter

bio: "

We like our tweets the same way we like to make our hamburgers: better than anyone expects from a fast food joint." (By the way, Wendy's tweets provide an excellent example of how to dominate a platform!)
Evaluate Your Social Media Spend
If you're not spending money on social media, now is the time to reconsider. Organic reach for business social media pages has fallen tremendously in recent years. Social Media Today says a post's average organic reach is only about 6.4 percent of the page's total likes. To get more people to see your posts, then, you need not only engaging content, but also an ad budget for your social media spend.
It's not something you can set up and forget about, either. It's important to continually evaluate how your social media ads are performing and make any necessary adjustments along the way. In time, you'll be able to better define your audience and what they like to see in your social media content.
You'll find that with regular maintenance, your social media pages will deliver the leads and results you're after. Think you could use a little help tweaking your social media strategy? Reach out to us at www.rallio.com for expert guidance.