Why You Need to Keep Up Your Marketing Despite the Coronavirus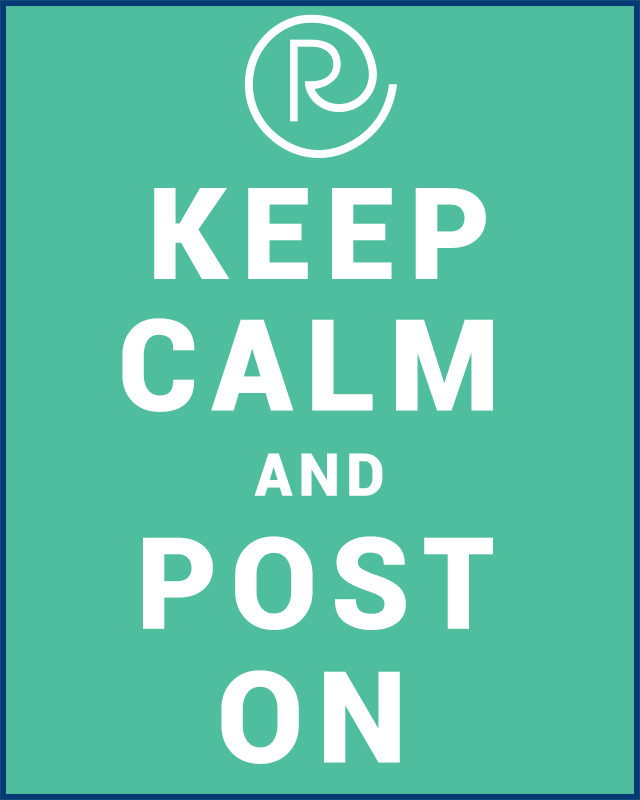 If the terms "an abundance of caution" and "unprecedented times" sound familiar to you, you're not alone. Businesses and individuals around the world are facing the kind of territory typically reserved for summertime blockbusters and epic novels. However, here we are, navigating the uncertainty of daily life presented by the coronavirus (COVID-19). 
Here at Rallio, we want you to know we completely understand the fears that many businesses are facing day by day, sometimes hour by hour, as new mandates call for closures, remote working, restricted hours and other measures designed to contain the spread of the coronavirus. And as much as we'd love to make light of it all, crack a joke and create a quirky post or two, we know this is a serious matter — that real lives are on the line here, not only for people who may have contracted the virus, but for the many business owners and operators working tirelessly to address these … well, these unprecedented times.
That being said, we want to offer some positivity in the face of difficulty and give you some real tools you can use to keep marketing yourself right now, and even come out ahead when all is said and done. Although businesses may be inclined to pull back on their marketing, now is actually the time to ramp up your efforts and shift your focus when needed. 
Lean Into Social Media
People are social distancing, self-isolating or quarantined. Now, more than ever, they need to hear from you — with messages of hope, reassurance that either you're still up and running or you're following necessary safety protocols (depending on the nature of your business), and perhaps some levity here and there. 
Moreover, with more people likely to be on their phones, using their mobile devices to stay in touch, order online and connect with the world, you have an opportunity to connect with your audience like never before. While now is not necessarily the time to blast people with your usual promotions, you can, and should, adjust your strategy to support current times and be of service. 
Examples of appropriate posts may include:
An announcement, if any, of any reduction in usual services or closure of your business.
Certain types of establishments, such as fitness centers and restaurants, may be under mandated or self-imposed orders to close or discontinue in-store dining or shopping. Let your customers know what's happening so they can stay informed. 
It's not our place to tell you what you should or shouldn't do in terms of closing your doors, but be aware there may be backlash from customers if you choose to remain open (besides, many customers will choose not to come in anyway if they're quarantining).
Likewise, if you close, you may have customers asking how you'll compensate them for lost time — for instance, those on subscription memberships. Many people will be understanding about your closure, while others may need more soothing. Be prepared to address their concerns professionally and courteously as well as reassess your strategy day by day with these rapidly evolving times. Our Social Care and Review Response team members can always help you craft the appropriate messaging for these posts.
Information on what you're doing to support your employees during this time. 
Some companies, schools and other groups have completely shut down for at least the remainder of March, possibly longer. They may be choosing to pay their employees during this time, having them work remotely when possible, while others may not be in a position to do so. 
Whatever you decide to do, it's important that people can see you care about your employees. It speaks volumes about your core values and culture when you take steps to mitigate any repercussions that may result from lost wages. 
Information on how you are being of service.
With a reduction or elimination of in-person events, classes and workshops, retail shopping, theatrical performances and other "live" situations, you can shift your focus to all things virtual. Consider the following examples:
Create live-streamed or recorded videos of your fitness classes, how-to videos and inspirational content.

If you normally have a "leg day" at the gym, for instance, create a limited-equipment or bodyweight workout people can do from the safety of home. This type of content works great for service-based businesses that don't have product orders to fulfill.




#RetroFamily, we want to hear from you. What type of home workouts are you planning to do during the next few weeks? Tag us in your workout or private message the video. Let's go!

— Retro Fitness (@retrofitness) March 16, 2020
Push the "virtual" side of the business.

If you don't have an ecommerce element to your business, now is the time to create one — or at least some version of virtual ordering. It could be as simple as posting to your Instagram story that you're accepting phone orders or no-contact delivery. Restaurants are increasingly offering free delivery, drive-thru-only experiences, curbside pickup and other ordering options that allow for social distancing.

Don't forget about parents and kids.

There are many kids at home right now, and their parents are trying to either home-school them or help them navigate distance learning. How can you be of service to them, the likes of Zoom offering free video conferencing for K-12 schools, or Scholastic offering free daily online courses for kids stuck at home? Or, on the other side of that, how can you help parents stay sane? If you're a yoga instructor displaced because your studio is closed, for example, you could offer free daily meditations for parents. Massage therapists can offer self-massage tips via quick videos. Get creative and put yourself in their shoes!

Create connection. Consider Chipotle, which began offering virtual hangouts on Zoom with its "Chipotle Together," where fans can mingle with celebrities via online chats and even access promo codes for free entrees. These types of feel-good efforts not only generate goodwill, but also keep your brand top-of-mind at a time when people are stressed, worried and feeling alone.


There's a lot going on rn. If anyone wants to hang we're going live on Zoom here: https://t.co/BveZZGXSeH

— Chipotle (@ChipotleTweets) March 16, 2020
Keep Advertising
Just as always, paying to boost your content will get it seen by your followers and their friends. Continue to dedicate dollars toward advertising, boosting your popular posts and making sure customers know you're still very much in business.
Even if it means cutting back in other areas that aren't as critical right now, we cannot stress enough that you still need to continue marketing yourself on social media via boosted content and social ads. There are ways to leverage these boosts so that the money spent has minimal impact on your business and will actually support you through these challenging times.
For example, Rallio has various affordable options that will enable your content to be crafted and boosted by a dedicated Social Strategist. This is the kind of support that will help you feel like you're not alone and will actually help you create an effective social media marketing strategy both now and in the long term. We can truly be an ally for you and work together to make sure you're still making an impact on social media. Our client testimonials speak for themselves:
"In a world of complaining and negativity, I wanted to take a minute to talk to you about Tyler. He has been my Strategist from the very beginning of our partnership with Rallio, and I am so glad! He is amazing!! As I've been more active on social media, Tyler has continued to work with me. We both schedule posts and work together in keeping our Facebook page engaging and busy. Tyler has helped me run contests and create special posts. Sometimes people complain because they expect that their pet will get posted immediately after we submit the pictures, and Tyler has been so helpful in finding the pictures and getting posts created so that our Neighbors are happy. I cannot say enough about how much I appreciate him and the partnership we have. He is wonderful and I feel lucky to have him. Thank you for all that you do!"

— Katie, Store Team Leader
Additionally, Facebook may be able to offer some assistance to cover expenses like rent, employees and operational costs. Sheryl Sandberg, Facebook COO, announced on her Facebook page on Tuesday that Facebook is committed to helping small businesses "weather the storm." A forthcoming Boost With Facebook program will offer $100 million in cash grants and ad credits to help 30,000 eligible small businesses in over 30 countries. 
In Uncertain Times, Look for the Helpers
Tom Hanks, who, along with his wife, recently tested positive for COVID-19, brings a message of hope and sanity via social media — a nod to the Mr. Rogers character he portrayed in "A Beautiful Day in the Neighborhood": 
Thanks to the Helpers. Let's take care of ourselves and each other. Hanx pic.twitter.com/09gCdvzGcO

— Tom Hanks (@tomhanks) March 15, 2020
We could all use a little Mr. Rogers right now — and a lot of support, compassion and helping hands. We're all in this together, and we'll rise together. Remember to reach out to us at Rallio and we'll help you continue finding solutions day by day, hour by hour.