The 6 Most Common FAQ About Local Social Media, Answered
You may have heard of local social media, but perhaps you're not clear on what that is or why you should care.
Well, we're glad you're here!
This article will answer some of the most common questions we get about local social media — questions that you may have pondered yourself if you own a business. In this post, we'll cover the following FAQ:
What is local social media?

Why is local social media important?

How do I get started?

What about my promotions and special offers? Can I post those?

So I can set it and forget it, right?

How can local social media help during the pandemic — or during any kind of business interruption?
What is local social media?
In our world, the term "local social media" largely refers to franchisees who are part of a franchise organization. The franchisor has their national page, and franchisees have local pages. Whereas the franchisor mostly publishes social media posts that are relevant systemwide, the local pages should be posting local social media that's specifically relevant to their location.
We developed our Rallio Local division here at Rallio to address this very need within franchise organizations. What often happens is that franchisees only post the content that's getting syndicated by the franchisor. They aren't posting anything that differentiates the individual location from the franchisor. As a result, it's harder to make an impact and draw in customers from the local community.
The term also applies to small businesses that aren't part of a larger organization, however (and at Rallio, we also serve small businesses in need of local social media). In this case, they may be posting just a slew of sales offers or stock imagery that, again, doesn't allow the business to stand out from every other business posting on social media or connect with a local audience.
The key element that makes local social media, well, local, is that it shows the real side of your business. These posts are usually snapshots of the owners, employees, customers, product recommendations, how-tos, and other authentic-feeling images and videos.
It's the difference between a post with a stock photo or a sales graphic versus a real photo or a video of a team member. When you see it, it's instantly more relatable and engaging than something that feels like you're being sold to.
Why is local social media important?
The nature of social media is that these are fundamentally social platforms. Your followers come to social media to engage with their communities and the brands they love.
Getting to the point where a follower loves your brand takes time. They don't follow your page and fall in love with you overnight. There's a courting process, and you'll need to do the work to take people from "follower" to "fan."
With local social media, you're better able to build a relationship with your audience. As you entertain, inform and inspire your audience with local posts, they'll slowly gain trust and confidence in you.
How do I get started?
We've written tons of different articles with content ideas, and we recommend giving those a read:
In addition, oftentimes you can simply open up your photos app and take a look at the different pictures and videos you've captured — both recently and in the past. That picture of your dog enjoying a birthday ice cream cone? Or that video of your team gathered around for a baby shower? Those are perfect local social media ideas.
Try it right now. We'd bet there's some local social media potential just sitting inside your phone, there for the taking.
"Dean is here doing a great job getting our 1976 ex-Long Beach fire engine ready for when we can do parades again!" – Tom RyanThank you so much Tom, we truly value you as a customer! ?

Posted by Rubber On Wheels on Friday, August 14, 2020
What about my promotions and special offers? Can I post those?
Yes, but proceed with caution. As you're posting local social media and gaining your followers' trust, your audience will be more receptive to occasional promotions and special offers.
The general rule of thumb is that 80 percent of your content should be non-promotional, and the other 20 percent can be more promotional. Adjust your own numbers according to your goals to find the right mix.
You can also boost your content, including promotions, to get your content in front of new followers and their friends. Spending even a modest amount of $50 per month will help you broaden your reach. Our Rallio Local program includes $50 of ad spend in your monthly budget, which our Social Strategists allocate toward different posts throughout the month.
If you can budget for ad spend but don't want to have to think about how to spend it, our Rallio Local program could be a good fit for you.
So I can set it and forget it, right?
Sorry, no. You still need to be engaged and listening on social media.
As Social Media Today puts it, "It's possible to have thousands of followers who never read your posts or click on your links. The key is to build a thriving online community of your ideal fans, the ones who'll actively engage with your content, share it with their networks, and ultimately, become paying customers. It takes work to establish such, but that effort can pay off, big time."
Just like in the real world, you must follow up with customers and prospects. You have to put in effort to retain existing customers (or followers, on social media). So even when you publish a local social media post and advertise it, your work is not done.
If you've done the steps we recommend — post local social media and boost your content — your posts should start to get some good engagement. That means people will be commenting on your posts, asking questions and maybe submitting online reviews.
The way you handle those engagements will dictate your ability to:
Keep the followers you have

Obtain new followers

Maintain stellar customer service

Build brand awareness

Practice reputation management
You'll want to either have a dedicated social media manager on staff, or outsource the work to an agency like Rallio. The nominal expenses you incur from in-house or outsourced social media management is nothing compared to the costs of losing followers (who can become leads, who can become sales, if you move them through the social media marketing funnel).
Read more: The 6 Most Important Social Media Metrics to Track for ROI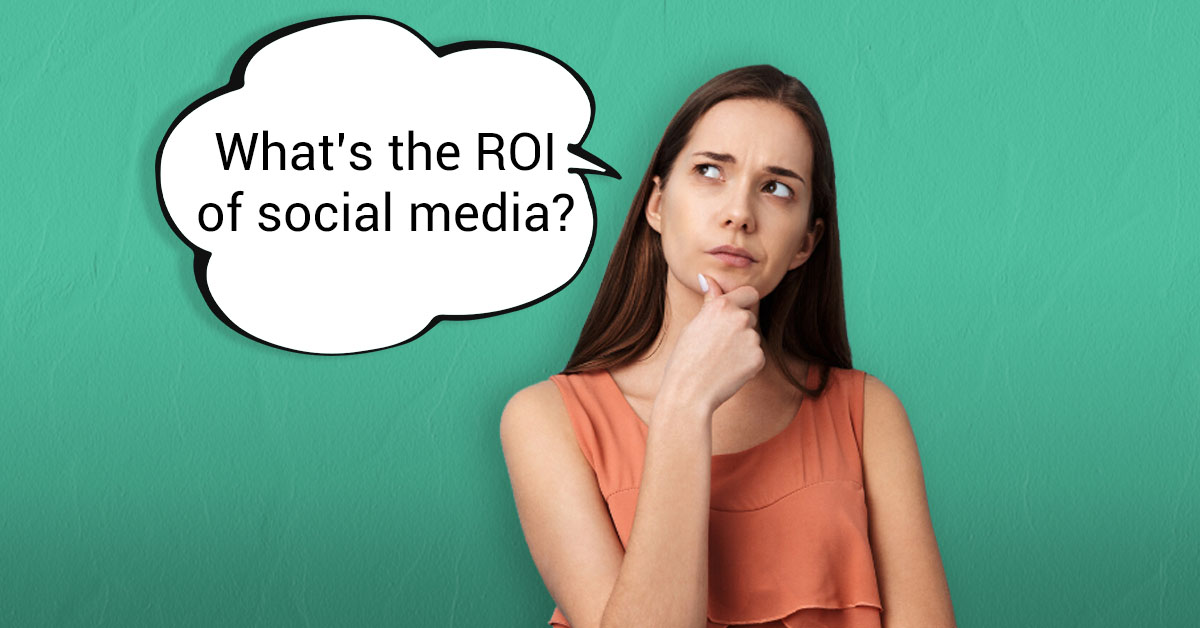 How can local social media help during the pandemic — or during any kind of business interruption?
We've discussed before that the COVID-19 crisis has presented both challenges and opportunities for businesses. The challenge is obviously that many businesses have had to close or adjust their usual course of business due to the pandemic. The opportunity lies in local social media.
As more and more people are going online for everything from online shopping to ordering food or finding social interaction, local social media has proved to be more important than ever. Consider the many ways you can take advantage of local social media right now:
Offering virtual classes and events

Communicating the ways people can continue shopping with you, such as curbside pickup, free delivery, and safe in-store shopping experiences

Entertaining your followers if they're stuck at home

Letting your followers know if you have adjusted your hours of operation (see

Why You Need Your Social Media Company to Do Directory Listings, Too

)

Responding to customer service inquiries that may happen on your social media posts, via online reviews or through direct messages on social media
Pandemic or no pandemic, many of the new practices you've implemented are worth keeping. Many businesses have discovered a new kind of business continuity planning through social media — one they might not have had before.
In effect, social media can help you quickly pivot in the event of not only health crises, but also any type of emergency or disaster.
How's that for a silver lining?
If you have more questions about local social media, we're always happy to help. Head over to rallio.com to explore our solutions or contact us today.