Quick Guide to Holiday Marketing on Social Media
The holiday shopping season has already begun, as marketers cater to early-bird shoppers looking for bargains. Holiday marketing efforts are well underway as brands create early Black Friday deals, Cyber Monday specials and other holiday sales blitzes.
Meanwhile, shoppers are ready to pull out their holiday decorations early, string up the outdoor lights, and start putting gifts under the tree. No, we're not skipping Thanksgiving — but you can expect the next six weeks to be one giant holiday as people seek out joyful experiences amid the pandemic.
The Current Situation
Not only are people shopping early, but COVID-19 has also driven many shoppers online, whether due to store closures or the desire for socially distanced shopping. Even those who shop in-store want the convenience of curbside pickup, touch-free payment and other safe shopping options.
As we discuss in this article: "We'll continue to see a rise in contact-free options for making reservations, ordering food, checking in, shopping for goods and services, and earning loyalty rewards. By eliminating common touchpoints, businesses are providing a clean, safe, convenient way to carry out tasks that previously required much more hands-on interaction."
It's not just your holiday marketing that should address COVID-19 changes, but also the marketing plans you put in place next year. While there may be initial costs associated with making these changes, there's no real way to avoid it if you want to stay relevant in 2021.
"The cost of implementing these new technologies is an upfront expense that may prove to be a burden for some businesses. However, this is a necessary expenditure if you want to survive and thrive in 2021," the article continues. "Consumers now expect there to be contact-free and ecommerce options if they're going to give you their business.
This holiday season, you have an opportunity to shift your holiday marketing to address the current shopping trends. To make sure your holiday marketing is on point, we've put together this guide to optimizing your social media pages.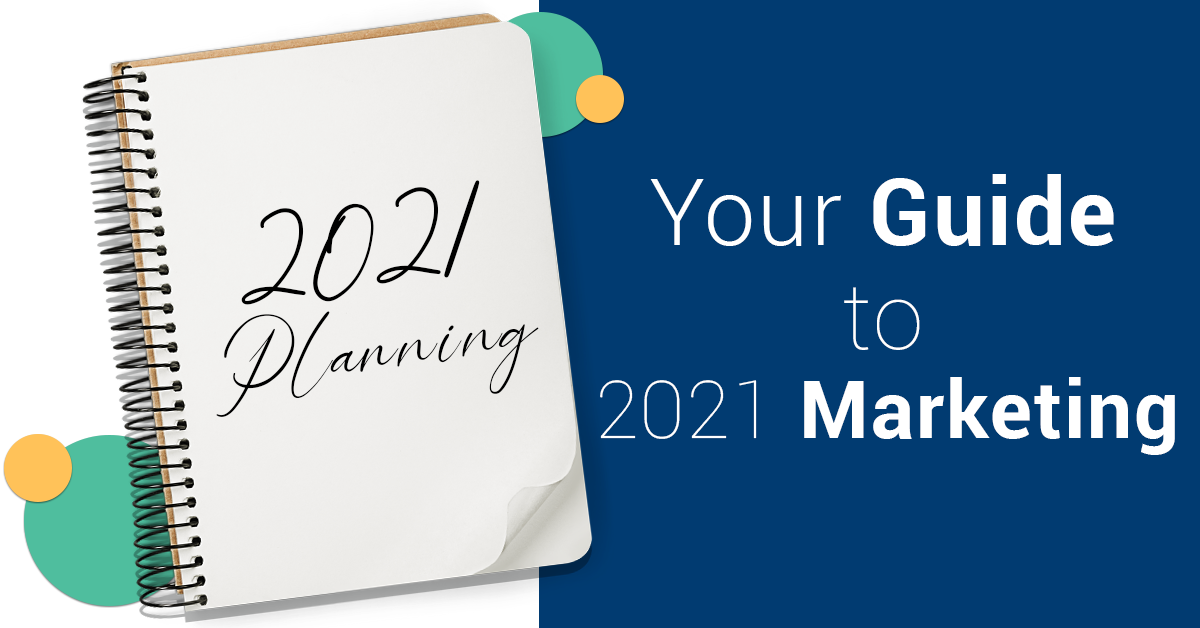 Create Gift Guides
Focus your holiday marketing on helping people find the right gifts for friends and family. Start by creating a downloadable gift guide where you highlight various gift recommendations for your followers.
You can then repurpose different elements of your gift guide on different platforms. Carousel posts, Stories, Reels, Live broadcasts and shoppable posts are just a few of the ways you can optimize your holiday marketing for your gift guide.
Instagram, for one, has rolled out new features that make it easier than ever for consumers to discover new products and buy directly from the platform. The shopping tab includes a Shops Directory, Guides, shoppable posts that let people buy without visiting a website, Editor's Picks, and Brand Collections.
On Facebook, you could publish photos and videos of different gift-guide offerings. You can also link directly to your website with unique offers for your Facebook fans.
Take advantage of each platform's unique features to amplify your results. Be sure to advertise to further your reach, and pair your strategy with email marketing to reach customers through multiple channels.
Learn more: Holiday Marketing on Instagram: 6 Tips for Marketers
Create Limited-Time Offers
Fear of missing out is real when it comes to grab-worthy social media deals. Along with your gift guide, create exclusive deals that are only available for a limited time.
You can approach these offers in various ways:
Create a "12 Days of Deals" type of campaign. Roll out something new on each of those 12 days. Each deal is good on that day only.

Offer seasonal products. They're only available during the holiday season, and after that, they're gone (until next year).

Word your content to inspire urgency. For example: "Buy yours before we sell out again!" and "Limited quantities available!"

Announce your limited-time offerings in advance on Facebook and Instagram as well as via email campaigns.

Create contests with deadlines that encourage user-generated content and also expose your brand to new users via tagging and sharing.

Include a link in your bio to your website.

Use ads to roll out and publicize your limited-time offers.
The goal with this "scarcity factor" type of holiday marketing is not to generate hysteria — we're not trying to encourage people to run out and hoard toilet paper and cleaning products. Rather, it's to generate buzz and positive energy around your brand. It's also the call to action you need to meet holiday sales goals.
Activate Your Employees and Influencers
Even if it's a complete stranger, people tend to trust the recommendations of a third party. There's just something so convincing about a real person describing why they love a product or service — versus the brand itself tooting its own horn.
That's true whether it's a micro-influencer or an employee. In recent years, partnering with these types of influencers has proved to be an effective strategy.
For your holiday marketing, it can help you spread your message to a wider audience. Moreover, it can save you valuable time and resources that you won't have to spend promoting yourself.
Consider the following statistics from the Digital Marketing Institute:
70% of teens trust influencers over celebrities

86% of women turn to social media for purchasing advice

Nearly half of consumers rely on influencers for purchasing recommendations

Influencer marketing is the fastest-growing method of online customer acquisition
Our Rallio Activate product is designed to help brands activate these influencers and employees on social media. Our technology streamlines the process so these influencers can easily spread the word about your brand. You can also share their posts to make the most of influencer content.
Don't Delay With Your Holiday Marketing
With consumers already breaking out their shopping lists, don't waste any time getting your holiday marketing plans in order. Rallio is here to help you make the most of your marketing efforts so you can head into 2021 feeling confident, accomplished and ready for a new year.