Top Franchise Social Media Marketing Trends for 2020
In case you haven't noticed, 2019 is rapidly coming to a close — and soon, we'll be tackling new challenges in 2020. Before we get there, though, it's important to take some time to reflect on the past year's successes and identify opportunities for growth in the coming year.
Social media is one of the areas of your business that will always be in flux, requiring continual evaluation to gauge what's working and what's not. To help you get set for a new year of growth on your social media pages, keep the following top trends in mind as you create your 2020 marketing plans.
Continue to Focus on Local Content
Local content continues to be critical to reaching your local target market and building an engaged local audience. Today, you're competing not just with your direct competitors, but also with the barrage of all other types of digital media that users are consuming daily. That means your content needs to give them a reason to stop, read and, hopefully, engage with your content in some way.
Here's what won't work: sharing only corporate content. Although corporate content has its place on your page — say, for special promotions and branded pieces — it can't be the only thing you post. Your local content is meaningful to your local audience and is what will get them to engage with you like the real human you are. 
Personal, real-life photos and videos are what will capture your audience's attention in 2020. Videos, in particular, are vital to your social media success, especially on mobile devices. The 2017-2022 Cisco Visual Networking Index estimates that by 2022, 79 percent of the world's mobile data traffic will be from video.
It isn't just engaging your local audience that matters, either. You have to keep them engaged once you grab their attention. Many users are on "social media overload" and will even voluntarily turn away from social media if they feel:
They're wasting time scrolling through their feeds mindlessly

They need a social media or digital "detox"

They're worried about protecting their own data, due to recent privacy concerns on social media platforms

They don't trust the brand/person posting content because they've heard about "fake news"
Your local content lends credibility and gives them a reason to stay, with memorable, meaningful glimpses into the people behind the product or service. Like any good relationship, it adds value to their lives rather than causing them to feel like it's a distraction or something from which they need to "detox" from time to time. 
It's the difference between them simply clicking like (or even love), versus taking the time to type out a response, share it and insert themselves in a conversation. 
The bottom line: If you're at a party and there are a few different conversations going on, which one would you rather join in on: the one where one person is talking about himself and everyone else is staring at their phones, or the one where everyone is laughing, telling jokes, sharing stories and having a great time? Remember, a high number of followers doesn't mean much for a business if those followers aren't engaging with the brand.
Pay to Play
Along with having great, hyper-local content, you need a healthy ad budget to get seen in the overcrowded social media space. According to Social Media Today, you should consider increasing your social media ad budget in 2020 in order to remain competitive.
"All social media platforms are improving the machine learning behind their advertising platforms. For these machines to learn, they need data, and as social media advertising campaigns run, they collect and aggregate data in search of users who are most likely to convert," writes author Nathan Mendenhall (@NCMSocial). 
So you're not just paying for people to see your content — because goodness knows they're not going to see it if you rely solely on organic reach — but also for that data. Spend less, and you have less data aggregation. Spend more, and you shorten the time to convince and convert leads and generate positive ROI.
The bottom line: Social media platforms have to make money, just like you. Consider paying a little more for advertising so you can start maximizing brand reach with the people you want to reach, right when you want to reach them.
Encourage Employee Advocacy
Expect employee advocacy to play a big role in the success of your social media pages. When your team members post positively about your brand, it generates social proof in a way that you can't — in other words, people will be more likely to believe it if you're not the one tooting your own horn.
At Rallio, our clients have had great success with activating employees who are given limited mobile access to their brand's social media assets. They're able to post to their own social media pages on behalf of the brand and help spread the word in an authentic way.
As they help with word-of-mouth marketing, employees are helping to build a community around your brand. From that community you may find a number of "microinfluencers" who are willing to share their honest feedback about your products or services. Consumers are more likely to trust the recommendations of their peers over a brand advertisement — even people they don't know! 
Forbes Communications Council member Haseeb Tariq writes: "Engagement trumps number of followers. An influencer can have 10 million followers who see your product or business promoted, but without enough engagement, your campaign will fall flat. Micro-influencers, on the other hand, might only have a few thousand followers, but they are often more engaged in the influencer's posts and may not only buy your product but also promote it to their own networks for free."
Whether it's an employee or a microinfluencer, the concept of small, engaged communities will drive the growth of your brand and, likely, your sales. You get greater engagement at a lower advertising cost, plus the priceless benefit of gaining greater trust in your brand that's more likely to result in conversions.
The bottom line: The days of posting content and hoping people swing by to engage with it are coming to a close in many ways. Although you may have some organic growth with good content, it will be quite slow — so slow, in fact, that it won't keep pace with the number of people who stop following you over time. To stay competitive, you need an army of people continually advocating for your brand — in the form of both employees and microinfluencers.
Serve Your Customers on Social
According to Smart Insights, 28% of consumers have turned to social media to communicate directly with a company over the past year. Although email and phone communication are still popular methods of getting in touch, evidently, people also find social media to be a quick, convenient method of voicing questions or complaints and leaving reviews. 
They expect fast responses, too — think minutes, not hours or days (and no, they don't care if you're a small business with limited time to check your social media).
The bottom line: It's critical that you or someone on your team dedicate time daily to respond to reviews, comments and questions on the major platforms. Whether it's positive or negative feedback, taking the time to reply to your customers lets them know you're listening and you care.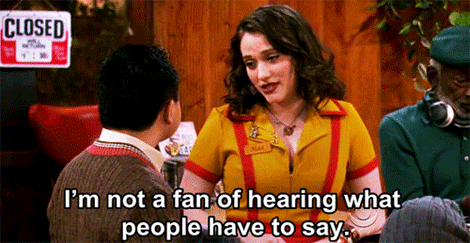 What are some other trends you expect to be important for franchise organizations in 2020? Comment below and let us know. 
If you think your franchise could use expert guidance to navigate franchise social media marketing in the new year, get in touch with us at Rallio. Give us 10 minutes, and in two days we'll get back to you with a social media audit of your existing follower count, engagement, online reviews and reputation — stack-ranked by location and by brand average in each category. Click here to submit our quick online form and get started.